Genevie
The waterfront is separated into 2 space : the small and big waterfront.

– The small waterfront dedicated to professional activities and urban bathing.
– The big waterfront dedicated to all users.

Value existing elements such as the Jardin Anglais, jardin du Palais Wilson, the CGN and Neptune boats as well as the addition of the pointe de la Perle du Lac with a museum dedicated to the international organisations in Geneva.
Development in phases that corresponds to geographical segments in order to promote an autonomy of execution.

Floating rafts allow to activate the waterfront
(creation of ephemeral events such as festivals, theatres, bridges and additional viewing platforms for Geneva's annual Fireworks).

The modifications are minimized and segmented to rationalize and sub-divide the costs and allow aflexible building schedule.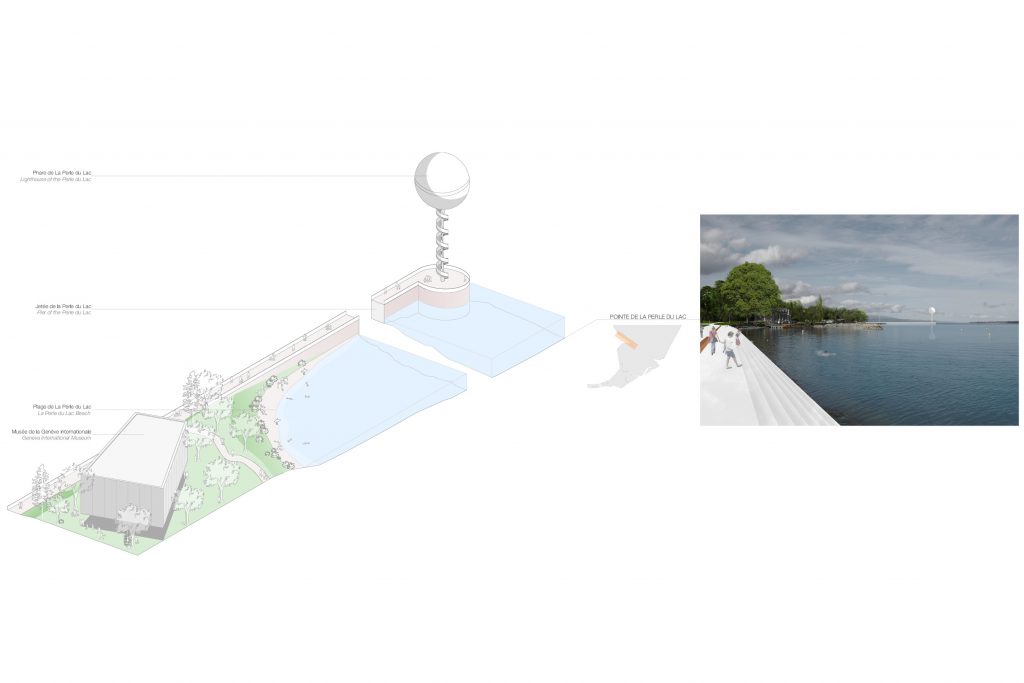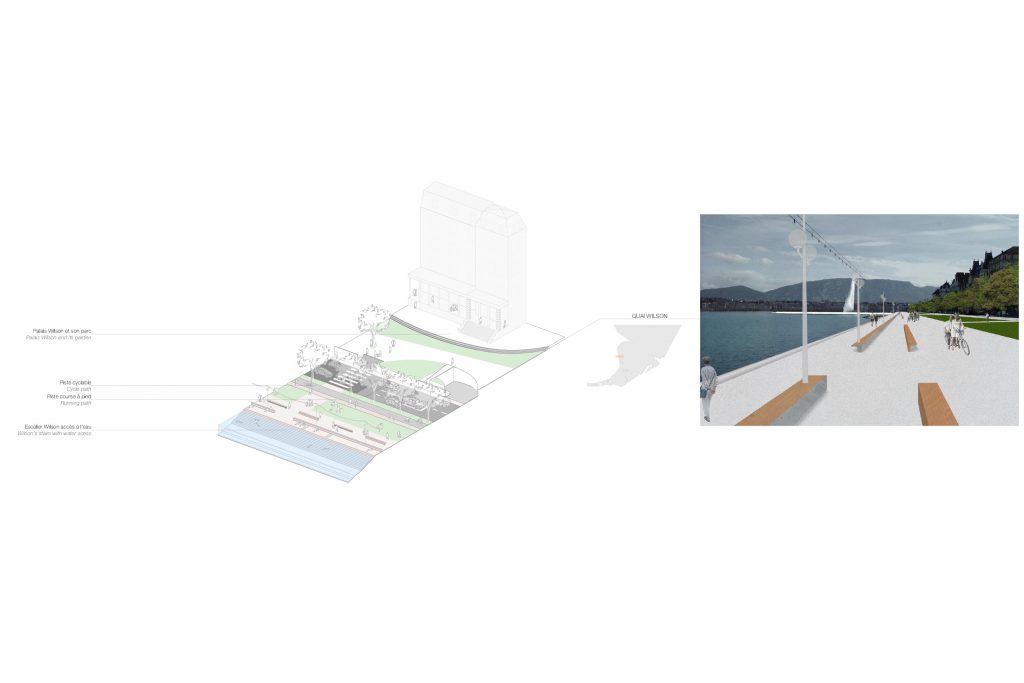 Year: 2017
Location: Geneva, Switzerland
Status: Competition
Program: Public
Client: Ville de Genève
Size: 700'000 m2
Collaborators: GVA²
Project: 1702_RAD